I had to get on the phone with UDOT right away when I saw this.
Crews added two new "right-turn only" arrows.  But why?  That sounds really unsafe.  The intersection does back up a lot during rush hour, but I think painting a protective "free right" stripe would've been a better option.  What's UDOT (or the city) thinking here?  In the meantime, I'll keep making right turns from the second-most outside lane (not gutsy enough to try three).  It sure is nice to beat the queue on green.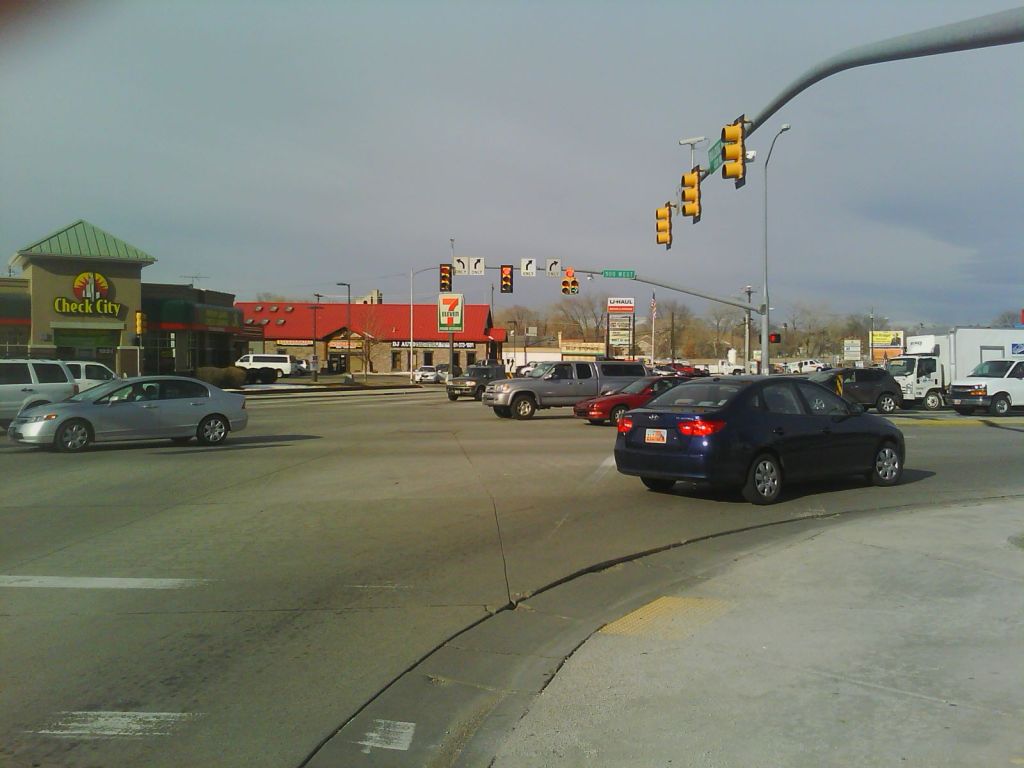 UPDATE 5:30 PM:  Got off the phone earlier today with a guy from UDOT Region 3.  He says those aren't "right turn only" signs, but rather an arrow to show it's a "straight only."
Huh?  He explains the road curves gently to the right, so they added a right bend to the straight arrow to indicate the curve in the road.  But then he conceded that if it was confusing enough for me to call him, that they're going to make changes.  Likely remove the signs or just cover up the "ONLY" part.
UPDATE (2013):  I should mention they did cover up the ONLY part: