I suppose it's nothing special to Salt Lake to have a major rail corridor running within blocks of the central city. When it came time to build I-15 back in the 1950s and 60s, freeway planners routed the new road near this freight corridor.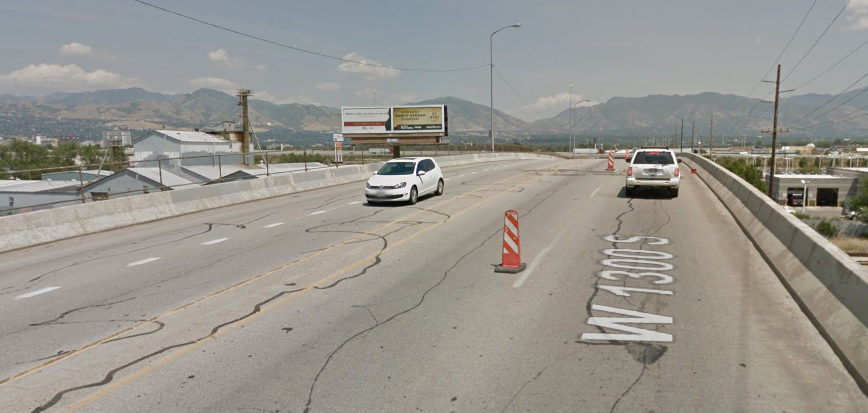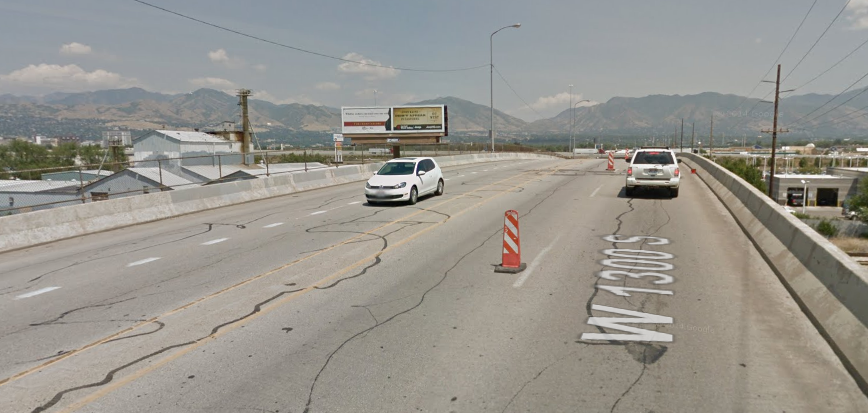 As I-15 was rebuilt from 1996-2001, most of the crossings were replaced, including viaducts at 400, 500, and 600 South streets. As you head south, the freeway crosses to the east side of the rail corridor. Lower viaducts at 2100 South and SR-201 were replaced, but 1300 South was not. To date, it's still a four-lane arterial with 11-foot lanes and no pedestrian facility.
Well, that's all changing this year: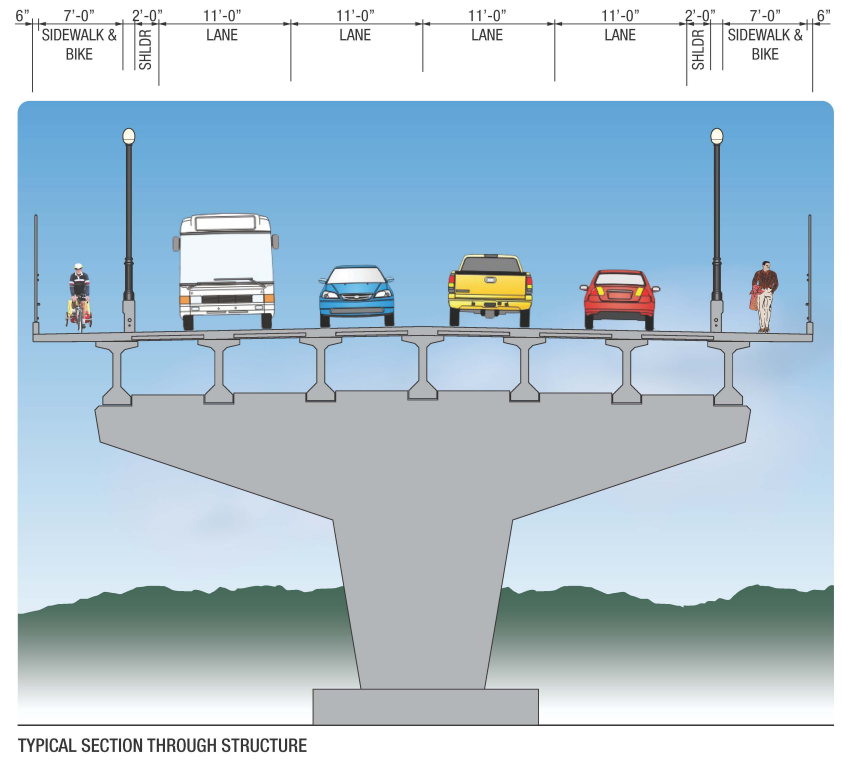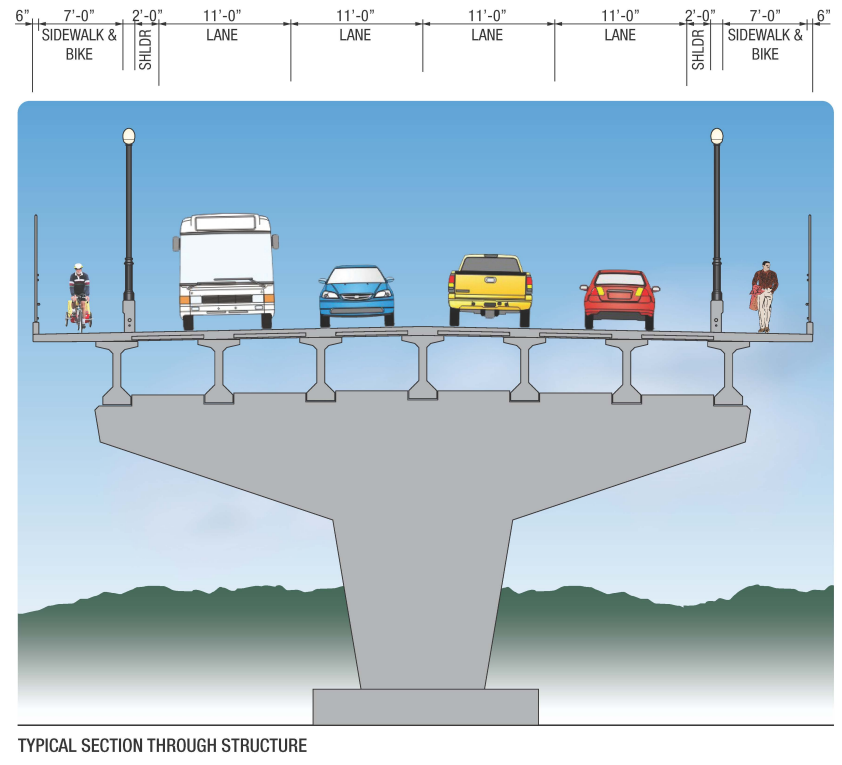 The city plans to start construction immediately. They have a construction timetable of approximately six months.
As I dissect their cross-section, it appears the bridge structure (steel beams and the pillars they sit on) is not being replaced. Only the deck (concrete that sits atop the beams) is being replaced. I can imagine that brings the project's cost down immensely.
They are stretching the newer deck an additional 15 feet which allows for two seven-foot pedestrian/cycle pathways, which is a good call.
Hindsight is 20/20, but it still makes me scratch my head that at one point half a century ago some engineer thought building a bridge with no pedestrian facility.