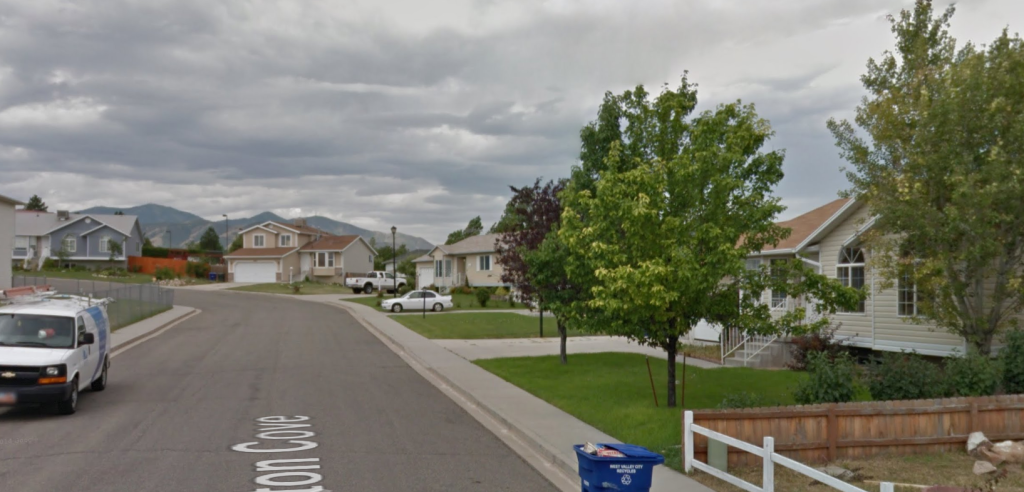 This is probably the first time since the 1960s that Salt Lake County, Utah has seen serious demolition for a transportation project.
In another post, I show some photos of a vanishing neighborhood between 4100 South and 3500 South in West Valley City.  Here are some pictures of a neighborhood just south of 4100, along Timber Oaks Lane and Cranston Cove (both of which will be entirely removed), and Strickland Place (which will mostly be removed).
The houses formerly on this cul-de-sac (Cranston Cove) were not in the direct path of the new freeway (SR-85).  But because the only street connecting to it is, I guess the engineers decided it was better to demolish the entire street, rather than mess around with complicated (pricey) ingress/egress: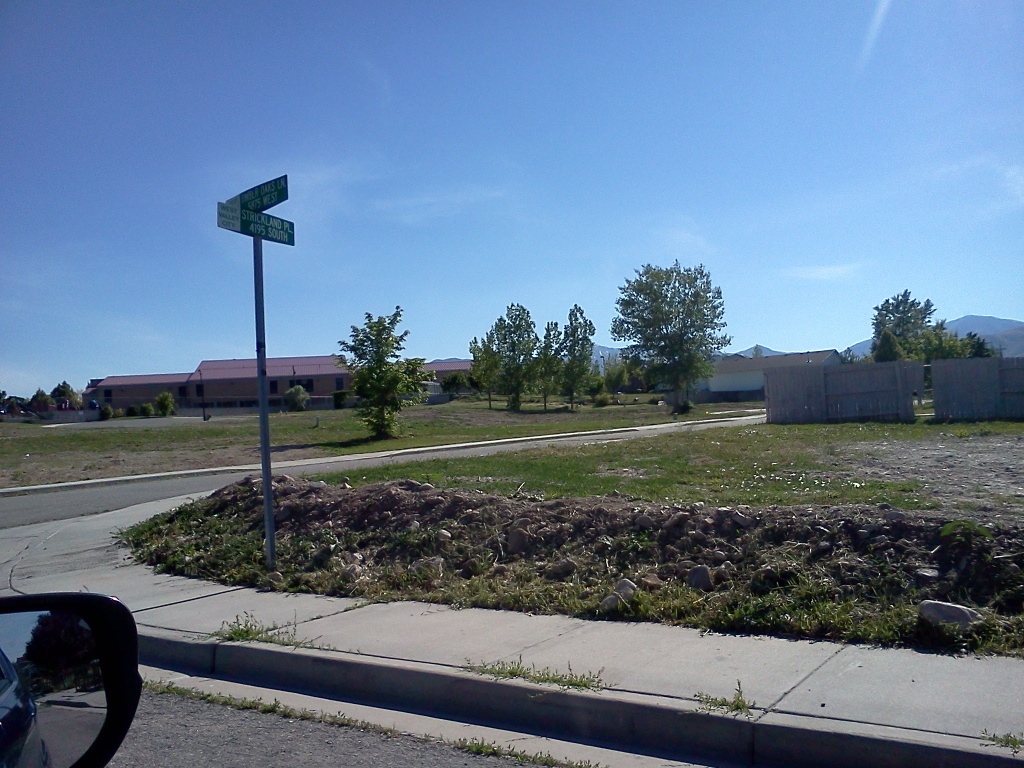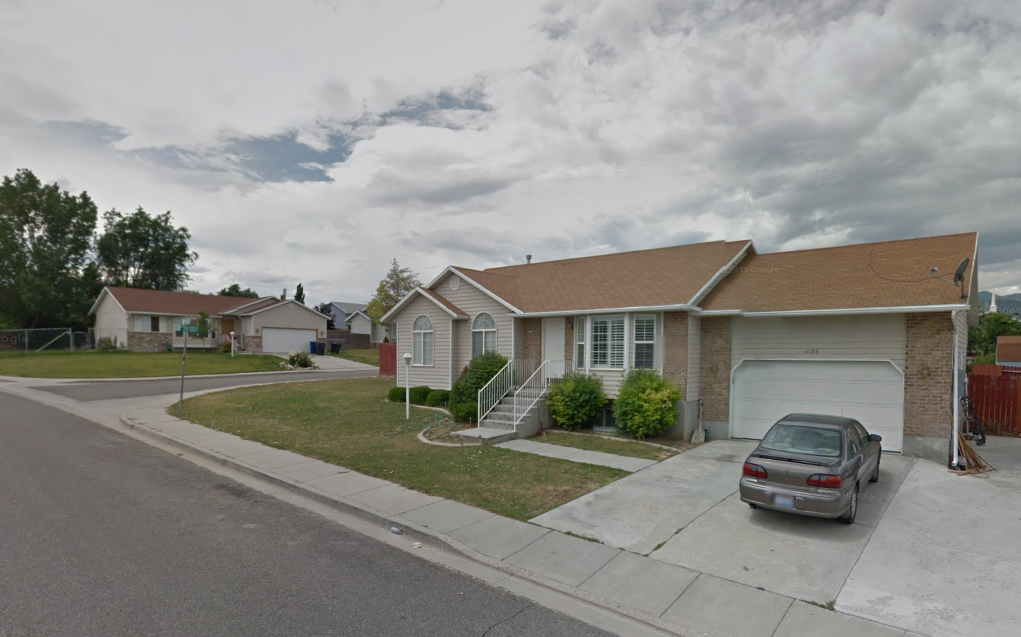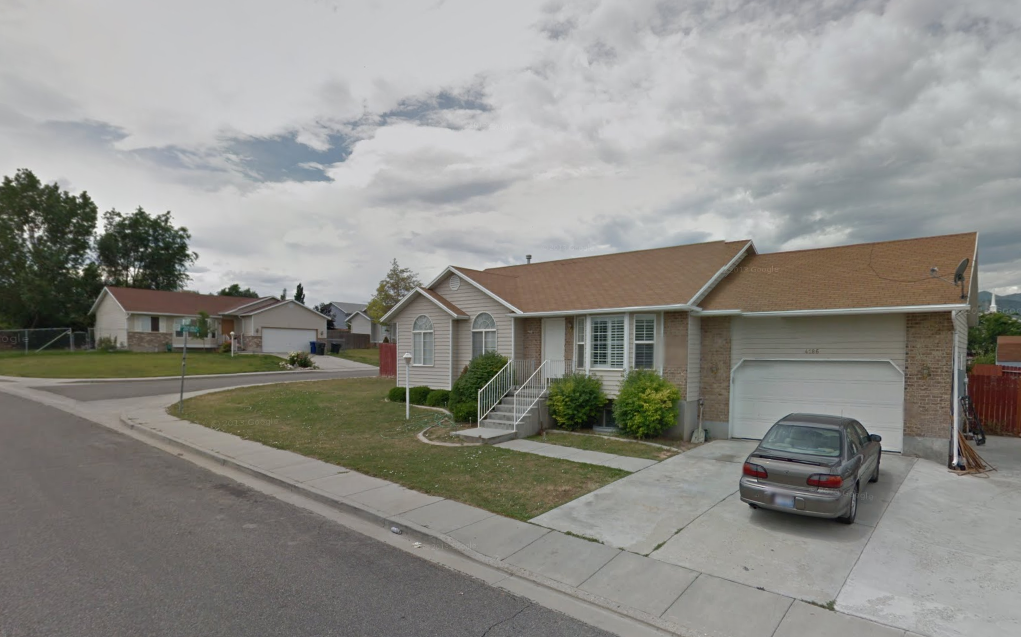 Facing east into what's left Strickland Place.  This will be a dead-end, since the freeway will run right where I'm parked (on Timber Oaks).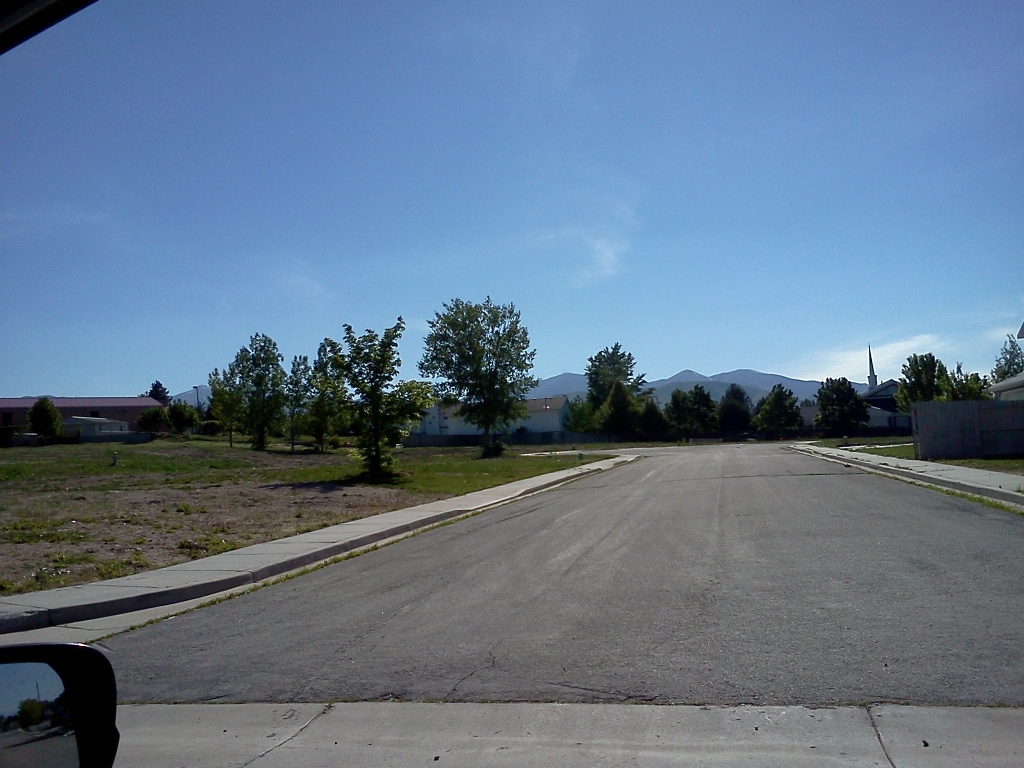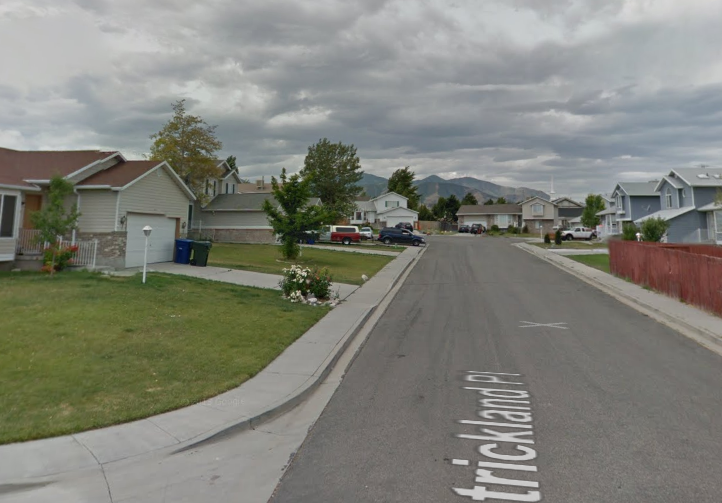 You can still see the driveway cut for what once was 5869 West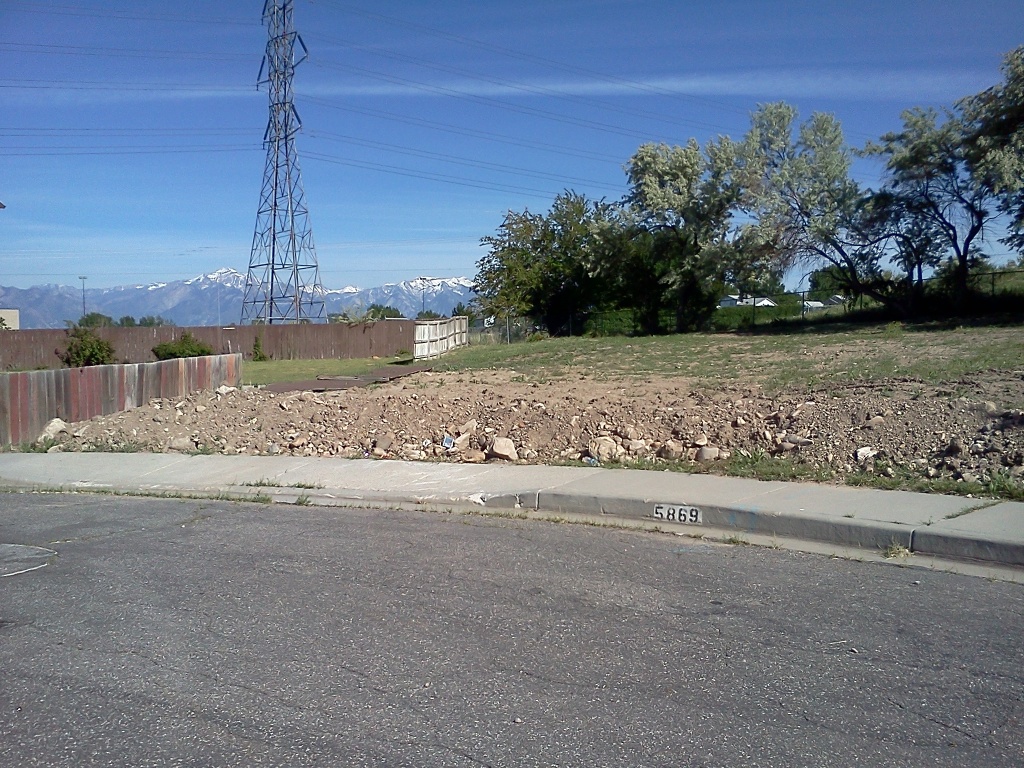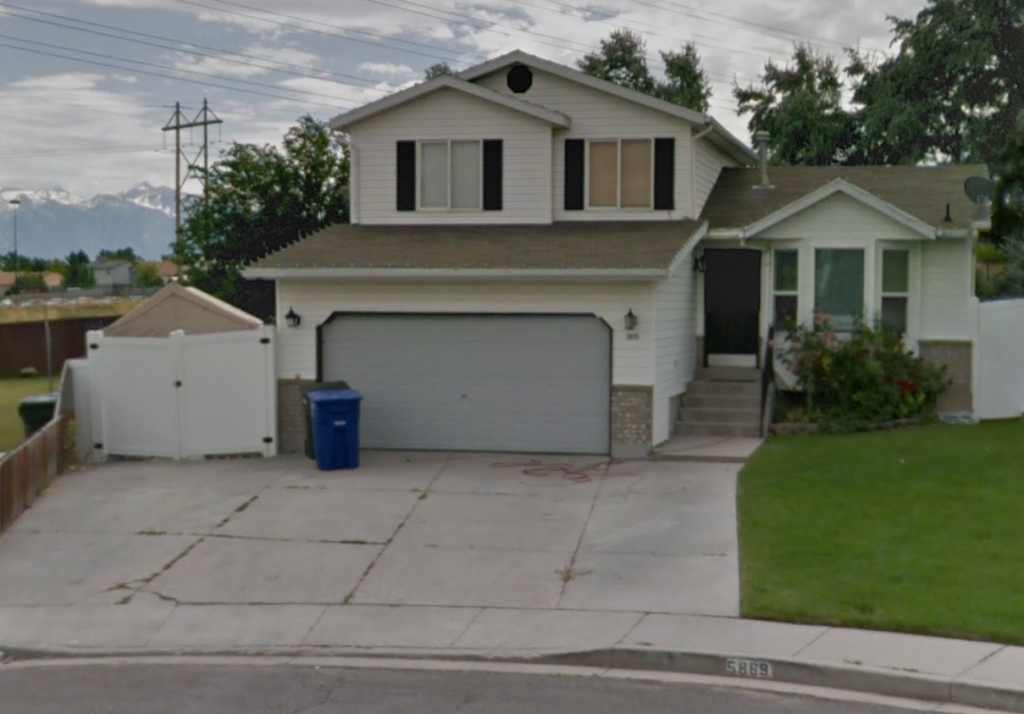 This little blue house is amusing.  When UDOT bought it, they (temporarily) spared it from demolition and turned it into their project office, complete with reflective-aluminum freeway-style sign out front: