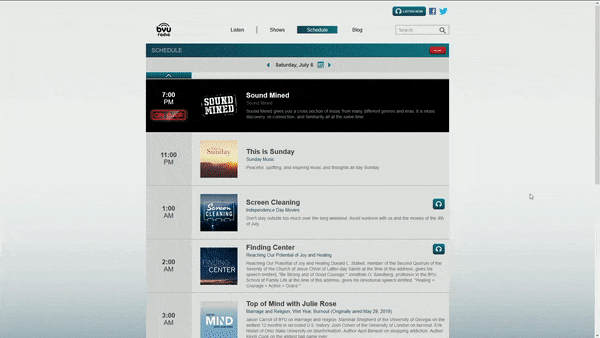 BYUradio.org | I was the second employee of BYUradio, an NPR competitor on SiriusXM satellite radio.
Our talk radio station was rich in audio content, which Google cannot crawl. I drafted thousands of web articles to attach to our 10+ daily podcast episodes. These descriptions were critical for audience building. Radio stations get sued for posting copyrighted images, so I purged them from our site. I conducted regular training on stock images (good) and using in-house photographs (best).
---
RSBITE.org | The Inland Empire chapter for a national engineering organization asked for my help. Their cluttered website had the wrong color scheme. The logo didn't match the national organization. As the chapter's webmaster, I've maintained event calendars, listings, and posts. Content now appears as it should on the homepage. A full site redesign should roll out this fall.
---
RoadGuyRob.com | The hub for my monetized new media projects. I built this site from the ground up, using a customized WordPress template. The site separates my videos (a monthly deliverable) from podcasts (a weekly deliverable).