If you read a few of my posts, it's no secret that I love new freeways. In one of my recent trips through California's Central Valley, I was reminded of the non-monetary costs we all pay when there's new construction.
Westside Parkway
The smooth new concrete, gentle grade, and baby landscaping plants offer the civil-version of "new car smell" to, at least part of, a city.
One of the newer projects opening to traffic is the Westside Parkway (CA-58) in Bakersfield, California. The new limited-access three-lanes-each-way freeway runs across mostly-virgin land on the city's west side, nearly connecting new housing tracts with the city's urban core.

I say nearly, because it doesn't go all the way through. As the parkway travels east toward the CA-99 freeway, it abruptly ends at Truxton Avenue. What's worse is Truxton has no ramps to connect to the freeway, so drivers like me find themselves winding randomly through neighborhoods to eventually find a way onto CA-99.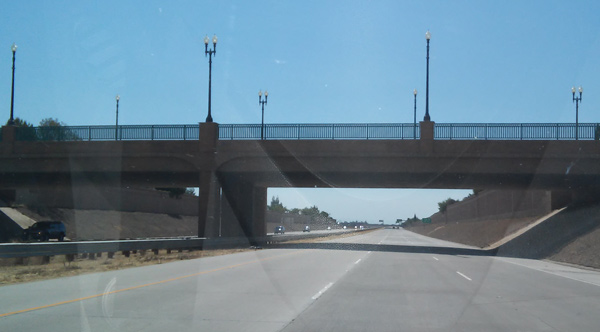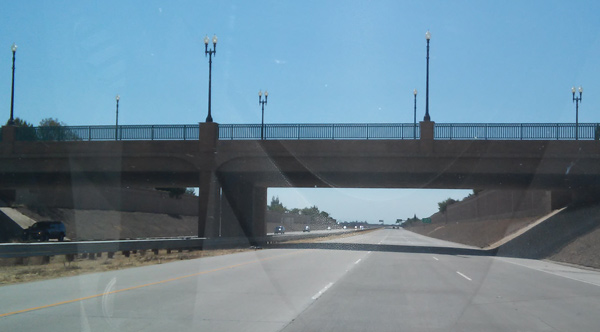 Centennial Corridor: There's good news!
The city of Bakersfield has a plan to "close the gap" between this new freeway and the existing north-south CA-99 route. The city and Caltrans call it the Centennial Corridor.
The new Westside Parkway would seamlessly connect with the CA-58 freeway that runs east-and-west through the city, and east out to Barstow and, ultimately Interstates 15 and 40.


When a planner looks at it regionally, this seems like a no-brainer. Caltrans is planning SR-58 upgrades between Barstow and Boron. Should the Westside Parkway ever be extended a bit further west, closing this tiny gap would make a nearly-complete extension of Interstate 40 from the 15 to the 5 freeway.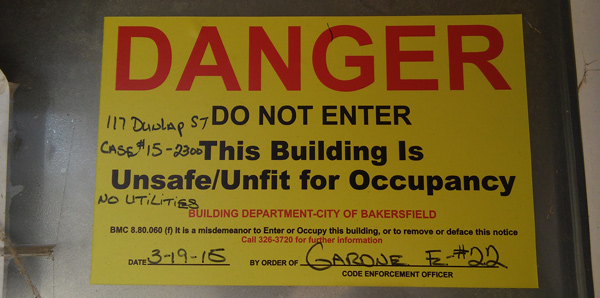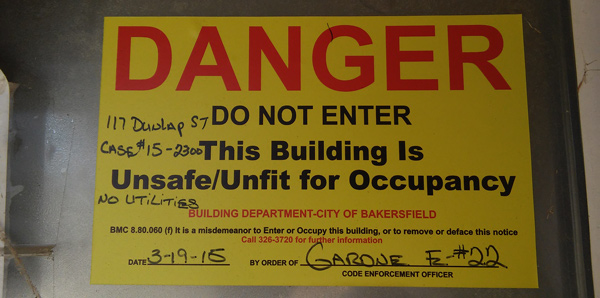 That 'tiny gap' doesn't seem so 'tiny' after all
Turns out, this tiny gap closure will require demolition of dozens of homes (and when I say "dozens," I really mean almost 100 of them, although I don't have an exact count).
As awful as that sounds, it's worth nothing that this isn't some crazy bureaucrat's wild whim, like freeways of the 1960s. Caltrans and Bakersfield have been working since the early-1990s to plan which route would work best. This route is the result of decades of planning.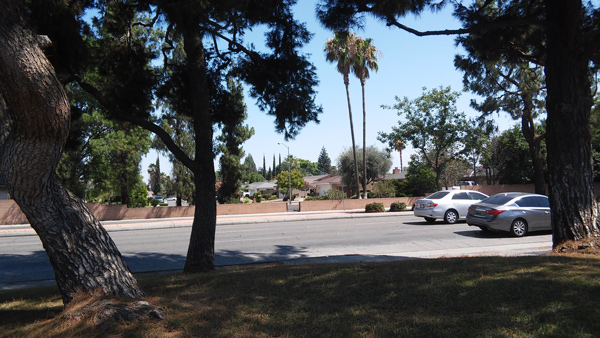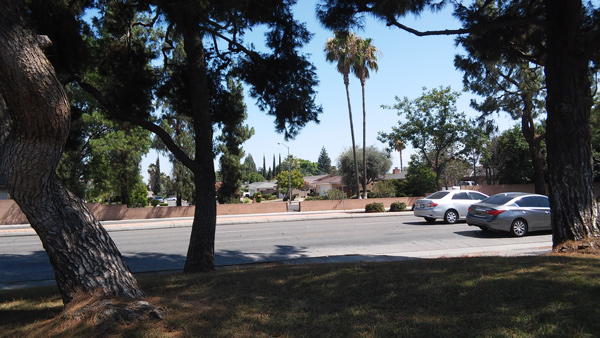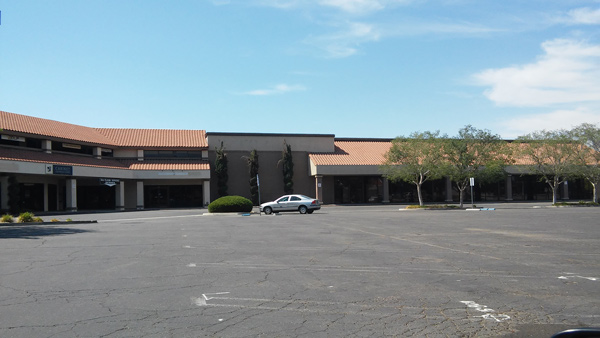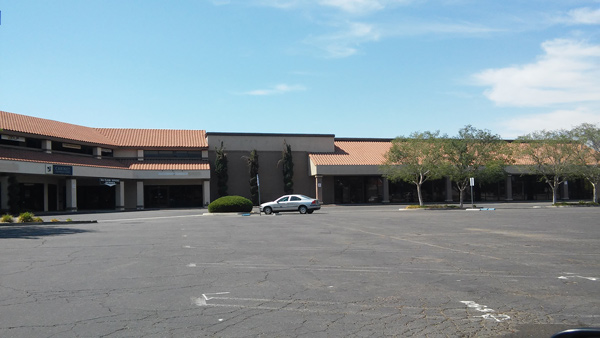 But there's still an ugliness that comes as a city worker grabs his cordless drill to attach a sign to a perfectly-good house, knowing he's condemning it to die.
Mourn not for those that pass on
For they probably got a pretty good buyout from the city. A lot of homeowners see the writing on the wall, and started approaching Bakersfield last year to see if they could pull of stakes and get out of there.
Of course, there's the emotional cost (credit to KVPR radio):
"Basically I am going to leave a lot of memories that I have in the home that I never anticipated that I'd have to leave behind. I think it affects people emotionally. It's a financial stressor, but you are also saying goodbye to a life that you had established and feel comfortable in a home that represented you," says Isabelle Boyd. She is a high school teacher in Bakersfield and a homeowner whose front yard will be sliced in half by the freeway connector.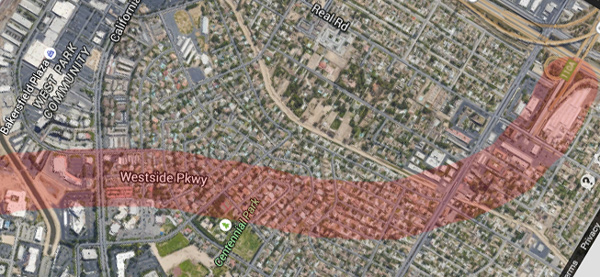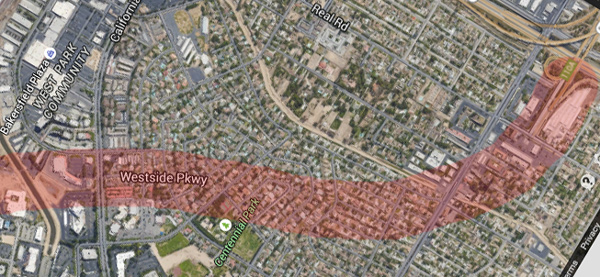 We're all sad the probably-not-hypothetical eleven-year-old who will, at some point this year, take one last look at their childhood bedroom one last time, before it's smashed apart by heavy equipment and trucked off in pieces to the landfill.
For me, the real cost isn't those moving on to (hopefully) bigger and better places.  It's those left behind.
The woman who loses her best across-the-street neighbor to the freeway. The family who helped make her neighborhood feel like a neighborhood. The ones who'd retire at roughly the same time, and they'd BBQ together into their golden years.
Instead she'll spend the next 20 years staring across at a brown Caltrans freeway sound wall, knowing real life never will be what she imagined it to be.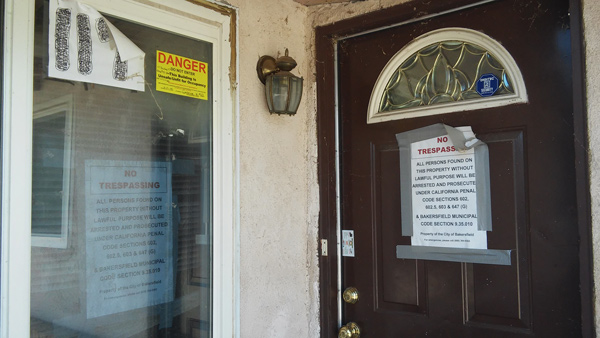 So, should Caltrans cancel the project?
Obviously, no. There's been a lot of money and time thrown into this project. The overall long-term benefit this east-west route will offer Bakersfield's 350,000 people will clearly outweigh the short-term, albeit acutely painful, cost to a couple hundred people right now. (And in the long run, they will benefit from it, too).
Still, I felt it was important to share these thoughts and remind planners and engineers that their decisions do have a real impact on actual people's lives.
The decision to design a new road alignment with one angle of highway geometry versus another angle doesn't just affect driving performance — it decides which families move and which stay. It affects where kids go to school, what friends they meet, who they date and fall in love with, and ultimately guide them on a different life path than if their house hadn't been taken, or if the route had never been built in the first place.
So, you know, no stress or anything.