In Northern California, gold rushes are routine. The '49ers raced across America to pan for gold in Yerba Buena. Silicon Valley generated several of its own gold rushes. The most recent, currently underway, produces a new millionaire every day. The wave of cash fuels job creation, population growth, and crippling traffic [News Release].
A business association with community deep roots is telling the Metropolitan Transportation Commission they've had enough. They propose big spending and big taxes to pay for it.
At this moment, The Bay Area Council will not offer anything more specific. In a nutshell, they want to see the region pass a ballot measure which would raise a lot of money (perhaps a one-cent sales tax) to pay for a improvements to "keep people moving."
A rough figure being thrown around is $100 billion dollars over the next 20-30 years. This would be similar to a $50-billion-dollar bond which Seattle voters approved and its $120-billion-dollar "Measure M" counterpart in Los Angeles.
In a recording of the meeting [third party: YouTube], council members made it very clear this plan would not be a well for local communities to pay for "projects." They see a transformative re-think of all the "corridors" across nine counties. The plan would invigorate change on the scale of the freeway era of a half century ago.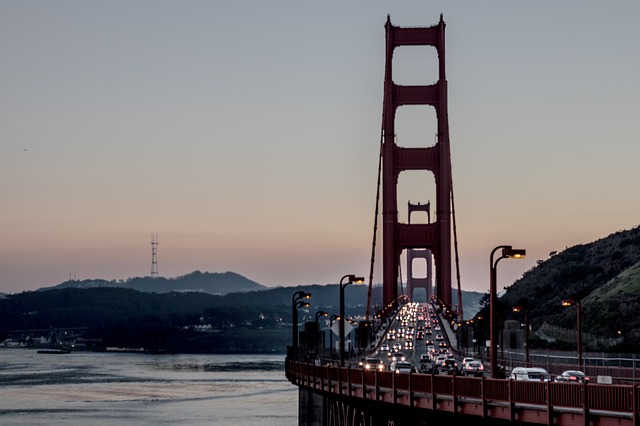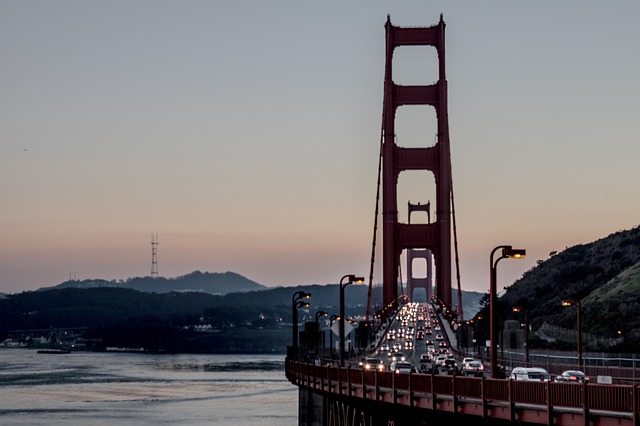 The corridor improvements which the Council are considering would be light on freeway expansion and focus more intently on adding new bus and rail infrastructure. This would be a huge departure from past spending.
In the 1960s and 70s, planners envisioned (and built) a Bay Area where a robust network of freeways, expressways, and arterial boulevards which would accommodate the mobility needs of every resident. It's worked, perhaps too well. Not unlike most U.S. regions, Bay Area residents over-use the automobile infrastructure — leaving everyone "trapped" into using their cars.
To get the sort of idea which types of projects the Bay Area Council's plans might fund, here's a list of Measure M projects funded by L.A.'s tax hike:
Three miles of new subway along the Miracle Mile
Ten-mile rail tunnel under the Sepulveda Pass
Extending Green Line light rail to L.A.X. airport
Extending Green Line light rail to Norwalk
Extending Gold Line light rail to El Monte
Extending Crenshaw light rail to Hollywood
Twenty new miles of light rail to Artesia
Eleven new miles of light rail to Claremont
Five miles of new light rail to Torrance
Convert 15 miles of existing bus rapid transit in the San Fernando Valley into genuine light rail
Fifteen new miles of bus rapid transit between San Fernando Valley and Pasadena
Twelve new miles of bus rapid transit south from Hollywood
Nine new miles of bus rapid transit in the San Fernando Valley
And planners couldn't help themselves, and they've added another 27-ish highway improvements (which I personally am quite happy about).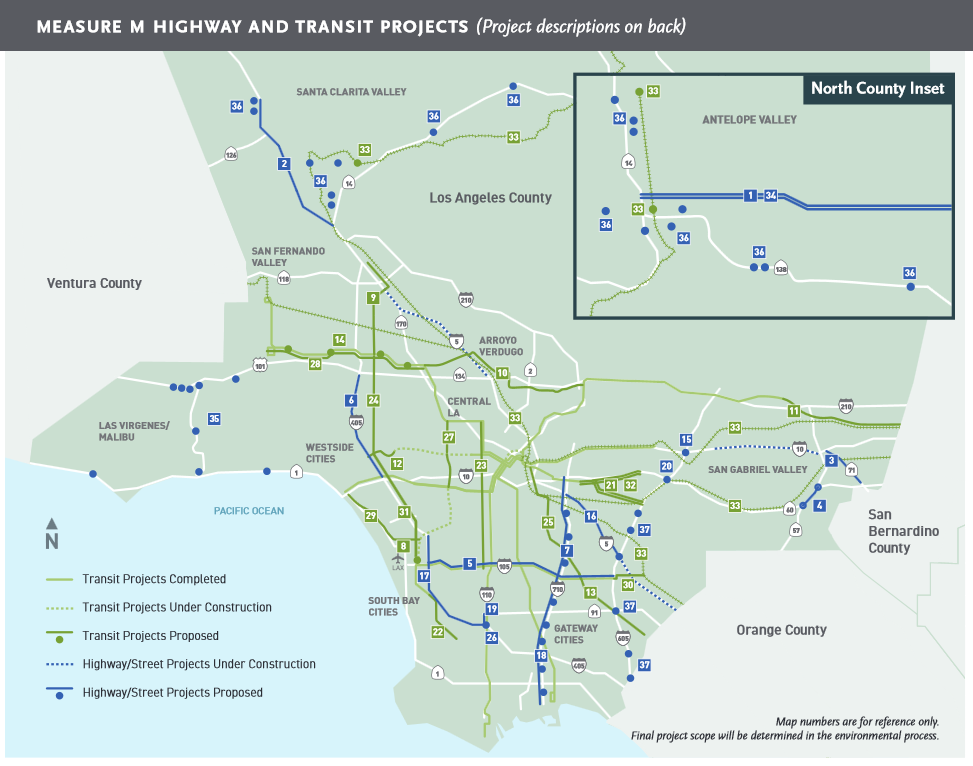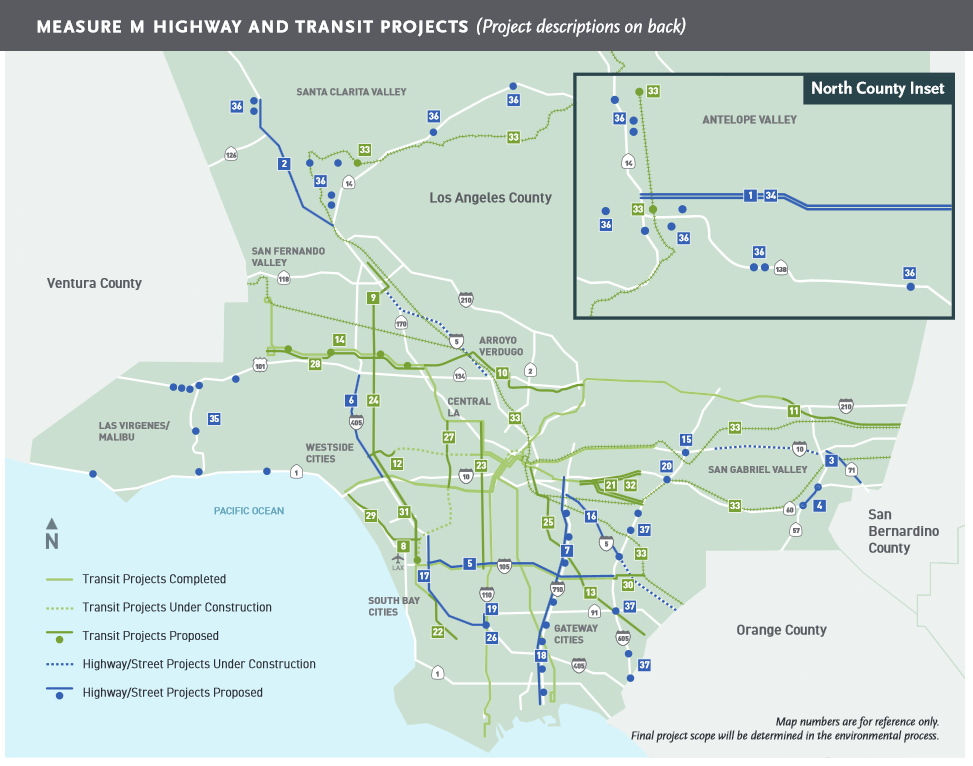 As I consider the list of Measure M projects, I begin to consider my hesitation using transit in Los Angeles: Trains don't go where I need to go.
In order to get anywhere, I have to take a train into Union Station first, and then travel outward on another transit vehicle. Imagine how pathetic the roadway network would be if I had to travel from Santa Monica to downtown, to then drive outward out to Sherman Oaks? Exactly. Nobody would drive.
I love to imagine a fictional California where freeways can magically be widened indefinitely. Roadway improvements do help, at least for a while. But if I'm honest with myself, I understand the wisdom behind these moon-shot transit plans. California's two largest cities are pretty well built out. In my lifetime these regions will probably double in population. I cannot envision a way to double all the roadway infrastructure we've built.
Seattle and Los Angeles has a big checkbook. Lets work to ensure they build wisely.